Free Initial Consultation for Self Employed
Exclusive Products Available
Access to Competitive Rates
Get in touch today to discuss the most suitable mortgage option for you.
[]
keyboard_arrow_leftPrevious
Nextkeyboard_arrow_right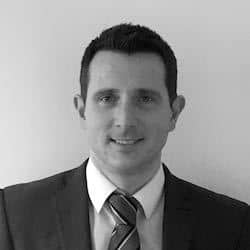 Hear Ian from Easy Street talk about all things Self Employed Mortgages below.
Whether you're buying for the first time, moving, investing or remortgaging we've got it all covered.
Listen below.
Is it harder to get a mortgage if you are Self-Employed?
The reason that it's somewhat more difficult for Self-employed applicants is that Mortgage Lenders tend to look at Self-Employed applicants and Limited Company Directors as a higher risk, when compared to employed applicants. Therefore, they tend to be subject to closer scrutiny than an employed person would be.
The differences between being employed and Self-Employed is that the application process tends to be more uniformed for employed people whereas Self-Employed income is assessed differently.
Lenders will ask how long you've been Self-Employed and would generally expect you to have been employed for three years, whereas with an employed person, it's more likely three months. Lenders look at an average of Self-Employed earnings over the full three year period, where they wouldn't for an employed person, where just their current salary is used.
Sustainability is also a factor with Self-Employed income, such as whether it's likely that your earnings will continue on an upward trend. They don't tend to analyse that for an employed person. Because of the covid situation, the industry you're in may be an issue. If you're in hospitality or retail, for example, you might find it more challenging than someone who's in the IT industry, which has been less affected.
What if I only have one year's accounts, can I still get a mortgage?
It's possible, as there are a few lenders that will consider one year's accounts. It tends to be more specialist lenders, but there are one or two options on the High Street. You would definitely be classed as high risk, because there's no significant track record of your income, but there are options available.
Generally speaking, if you've got two years of accounts available, that would be better. That would open a lot more doors for you as a Self-Employed applicant. If you've got three years plus, then you should have access to the whole of the market.
Are self certified mortgages still available?
No, the Financial Conduct Authority (FCA)banned them in 2009. Self certified mortgages were designed for Self-Employed people that couldn't prove their income. The problem was that it resulted in one of the worst cases of scheme abuses that the industry's ever seen.
Our key aims are to fully understand what you are looking to achieve, create a solution tailored to your needs, deliver results through an excellent service and build a relationship for life.
What documents do you need when applying for a Self-Employed mortgage?
The best option is to provide the following for a period covering the last three accounting years:
Last three accounts
Last three years tax calculations
Last three years tax year overviews
Last three months business bank statements
If you can get that information together and speak to a specialist mortgage adviser you have a good chance of getting a mortgage. It would be a good idea to also get your accountant involved if you have one, as they can really help with regards to the outcome.
From a lender's point of view, because of the situation around covid, if the last tax return you've got is the year ending April 2020, it might be a good idea to submit your 2021 return. Although you don't need to do this, it's a good idea to do so, because it provides a clear picture about how you've traded throughout the Covid situation and hopefully that your business hasn't been affected.
Can you get a joint mortgage if one is Self-Employed?
Yes, you can get a joint mortgage if one applicant is employed and one is Self-Employed,l it would just be a different set of requirements for each applicant. For the employed person, it would be payslips, P60, etc. and for the Self-Employed person, it would be tax returns, accounts, but the process is exactly the same.
Is Buy to Let available for the Self-Employed?
Very much so, and in fact, due to the fact that Buy to Let is primarily based more on the rental income than a person's earned income, it's actually more common for lenders to accept one year of trading history than it would be for a Standard Residential mortgage.
There are actually Buy to Let lenders that don't have any minimum income requirements at all, which could be handy for someone that hasn't got the one year's accounts.
For Limited Company Directors, there are lenders that also accept inter-company loans. This is where they loan money from their trading business, to a limited company which has been set up for their investment property. This means they don't have to draw the money from the business. It's important to speak to an accountant to get tax advice, but this option is quite popular with Limited Company Directors that are looking to invest in property, long-term.
What is the difference between someone who is Self-Employed and a Limited Company Director?
In the eyes of HMRC, a Sole Trader is Self-Employed and a Limited Company Director is employed, as when they create a limited company, they become an employee of that company. With Mortgage Lenders however, if you've got a shareholding which is normally in excess of 20-25%, you're actually underwritten as Self-Employed.
How much can a Self-Employed person borrow?
Affordability is based on the usable income, so the employment type shouldn't make a difference. The key difference is how the lender arrives at what they will use as acceptable income. For Limited Company Directors, some will use the salary plus the dividends, whereas others will use the salary plus the profits within the business. Some will use the latest figures, some will use an average. So this means that the income used for affordability can differ significantly depending on the lender's criteria.
Affordability is based on individual circumstances, but they do use income multiples as a maximum cap on what someone can borrow. The average is four to four and a half times their acceptable income, but there are some lenders that will go up to five and a half or six times for higher earners.
Our key aims are to fully understand what you are looking to achieve, create a solution tailored to your needs, deliver results through an excellent service and build a relationship for life.
How do you prove your income?
It would depend on whether you are classed as Self-Employed or a Limited Company Director. If you're Self-employed, it's the tax calculations and tax overviews. For Limited Company Directors, it will be the tax calculations as well as accounts. It's common for lenders to ask for accountants' references. This will confirm the income that's in the accounts and the tax returns and also provide their opinion on sustainability moving forward. More recently, it's been common for lenders to ask for three months of business bank statements because of the covid situation, to see whether they can be happy that the business hasn't been too adversely affected by covid.
How does remortgaging work for the Self-Employed?
It's the same for Self-Employed as it is for employed, it would just be the questions on the application forms that will differ slightly depending on whether you're Self-Employed or a Limited Company Director. If somebody is remortgaging to raise funds for business purposes, that becomes very niche and there aren't very many lenders that will accept that. If that's something that somebody is looking to do, they definitely need to speak to a specialist adviser.
How can a Mortgage Broker like East Street help Self-Employed applicants?
It's important, where possible, to prepare and plan in advance, if you think you're going to be moving in the next six to twelve months. This is a good time to seek mortgage advice and approach your accountant. Ideally this is the best way to approach your application and would ensure the best outcome. YOUR HOME MAY BE REPOSSESSED IF YOU DO NOT KEEP UP REPAYMENTS ON YOUR MORTGAGE
What Does A Mortgage Broker Do?
Ian Symmonds, Director of Easy Street and Financial Adviser, talks us through the role of a mortgage broker on the Mortgage & Protection Podcast.