Expert Mortgage Advisers
Free Initial Consultation
Access to Competitive Rates
Get in touch today to discuss the most suitable mortgage option for you.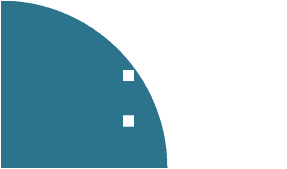 []
keyboard_arrow_leftPrevious
Nextkeyboard_arrow_right
Remortgaging – when and how to get a new mortgage deal
It's important to take a look at your mortgage deal on a regular basis to see if it still fits your needs. Often remortgaging could save you money and reduce your monthly payments, especially if you've been on a fixed rate.
What is remortgaging?
Remortgaging means getting a new mortgage product with a new lender. Some believe you can remortgage with the same lender but technically this process is called a 'Product Transfer'. There are various triggers that might prompt you to look for a new mortgage deal.
When is it a good time to remortgage?
Some of the main reasons our clients decide to remortgage include when:
A current deal, especially a fixed-rate period, is about to end.
There is speculation about interest rates going up. Switch to a fixed rate mortgage and lock your payments in at the current interest rate for 2,3 or 5 years (some lenders offer 10 year fixed rate deals).
Planning to switch from an interest-only to a repayment mortgage – or vice versa.
Interest rates have fallen, so remortgaging should get you a better rate.
The value of the home has increased. If your loan-to-value ratio has improved by more than 5%, you could get a better rate.
Extending your borrowing – using your equity to release money for home improvements or to pay off debts.
Seeking a more flexible mortgage. Perhaps you want to make larger overpayments to repay the loan more quickly.
Extending or decreasing the term. The standard mortgage term is 25 years, but with a shorter term you repay the loan more quickly. Over a longer term, the repayments will be lower.
When is remortgaging not a good idea?
Remortgaging is not always recommended. If you're in one of the following situations, you might not find a cheaper deal.
Your financial situation has changed
If your income has reduced, it may prove difficult to get a mortgage deal that's as good as your current one.
You will need to pay an early repayment charge
Some lenders charge an exit fee if you choose to end the deal early. Some fees could reach 5% of the mortgage balance, which could be a large total. If this applies to you it's usually worth waiting until the end of the term.
You've had credit problems
If your credit score is likely to have degraded since you took out your mortgage, lenders may charge you higher rates.
You don't have much left to repay
If you only have a few thousand pounds left until you pay off your mortgage, changing deals won't affect your payments much. You could remortgage in order to borrow more money, however.
You have little equity
If you haven't repaid much of the loan yet, or worse, your property value has fallen, you will have a higher loan-to-value. As a result, you may get less competitive mortgage deals.
You're already on a competitive rate
If you have a good rate on your existing mortgage, whether it's a variable or fixed rate deal, there's no need to change.
Why remortgage at the end of a fixed rate deal?
At the end of a fixed rate mortgage term you will move to the lender's standard variable rate. This rate is usually expensive and your monthly repayments will noticeably increase.
To avoid this, talk to a Mortgage Broker a few months before the deal comes to an end. You may be able to find a better deal with your current lender, or you could move to a new provider. Either option will involve a full mortgage application and credit check.
How could I improve my chances of a good remortgage?
You should find it straightforward to remortgage your home if your financial situation is the same and you have paid off some of the mortgage. The lower your loan-to-value, the better the mortgage rates you'll potentially be offered.
It also helps to check you have all the documents you need. Check your passport is valid and collect recent payslips, bank statements, utility bills and your P60.
Are there fees for remortgaging?
Many mortgage deals involve an Arrangement Fee, which could be a fixed sum or a percentage of the total loan. You can usually choose whether to pay this upfront or add it to the mortgage total. Depending on the type of mortgage there might also be an additional booking fee of £100 to £200.
You may have to pay Legal Fees, although these come free with some lenders.
How could a Mortgage Broker help me remortgage?
Getting the most valuable deal with a remortgage involves a fair bit of research and comparison. At Easy Street we do all the legwork for you by exploring your specific situation and finding deals to meet your needs. We'll look at rates, fees and criteria to recommend a suitable mortgage deal.
Contact us today for reliable advice on remortgaging deals.
What Does A Mortgage Broker Do?
Ian Symmonds, Director of Easy Street and Financial Adviser, talks us through the role of a mortgage broker on the Mortgage & Protection Podcast.