Expert Mortgage Advisers
Free Initial Consultation
Access to Competitive Rates
Get in touch today to discuss the most suitable mortgage option for you.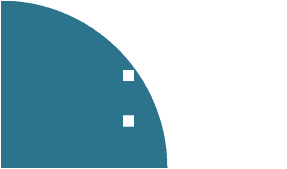 []
keyboard_arrow_leftPrevious
Nextkeyboard_arrow_right
Easy Street About Us
About the Team
Here at Easy Street, we're a team of dedicated professionals with many years experience in the mortgage and insurance industry. Since 2007, we've helped thousands of people from all walks of life to find the right mortgage for them. From first time buyers through to portfolio landlords, Self-Employed applicants to those looking to purchase homes of non-standard construction, we will search for the solution you need.
In fact, as an organisation, we thrive on problem solving. The best part of the job is the satisfaction of being able to accommodate mortgage applicants that have struggled to find a solution elsewhere. We love to add value to the process wherever possible, exceeding clients expectations and looking after their financial future.
About Easy Street
We currently work with mortgage and insurance providers from across the market. This includes high street banks and specialist lenders along with access to exclusive deals. This allows us to find a mortgage that suits virtually every set of circumstances out there, and find highly competitive deals, whatever your needs. We offer comprehensive advice on the following financial products:
First time buyer mortgages
Remortgaging
Home Movers
Buy to Let (including portfolio)
Let to Buy
Self-Employed Mortgages (Contractor, Ltd Company Director)
Lifetime Mortgages
Insurance and protection
Government home ownership schemes
We also have trusted partners to whom we can refer you for bridging loans, commercial finance, conveyancing, wills, pensions and investments. Whatever your mortgage and protection needs are, we have advisers that will have the expertise to advise you.
We offer specialist advice in niche areas such as mortgages for small businesses owners, property investors and high net worth, later life borrowers. This includes assisted mortgage products such as guarantor and joint borrower sole proprietor mortgages (the so called "Bank of Mum and Dad")
Although we specialise in mortgage and insurance advice, we are happy to work closely with your Accountant and/or Wealth Manager. This ensures our mortgage advice compliments their tax / investment advice and provides you with the best outcome.
Our client meetings are carefully tailored to each client's specific needs and our ultimate objective is to help them all achieve their mortgage goals, whatever the circumstances. Our team offers a wealth of experience and we pride ourselves on our ability to provide our customers with a smooth, efficient process, from application through to completion.
About our Clients
Our clients are individuals and we don't see any clients as our typical demographic. Most importantly, our clients are happy with our level of service. We are incredibly proud of our reputation for customer satisfaction, which is recognised through both our positive feedback and due to the fact that many new clients we see are through personal referrals from past clients. We also have lots of repeat business from clients that have been with us for a number of years.
But don't take our word for it. If you're looking for a professional and highly experienced source of independent mortgage advice, speak to our friendly and approachable team today, to see for yourself.
What Does A Mortgage Broker Do?
Ian Symmonds, Director of Easy Street and Financial Adviser, talks us through the role of a mortgage broker on the Mortgage & Protection Podcast.