Expert Mortgage Advisers
Free Initial Consultation
Access to Competitive Rates
Get in touch today to discuss the most suitable mortgage option for you.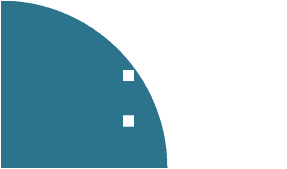 []
keyboard_arrow_leftPrevious
Nextkeyboard_arrow_right
First Time Buyer mortgages – how to buy your first home
Getting on the property ladder is a big milestone in your life. It can be both exciting and daunting, and it feels like there's a lot to learn.
At Easy Street we help First Time Buyers at every step in the property journey, making sure you understand the process, helping you set your budget and, once you've found a home, gaining you access to a suitable mortgage deal.
What is a First Time Buyer mortgage?
There aren't any specific mortgages just for First Time Buyers. You can choose from most mortgage types, such as fixed rate, variable rate, repayment or interest-only mortgages. The length of a mortgage is usually 25 years, but it is possible to get shorter or longer mortgage terms.
Each mortgage type has its pros and cons. A qualified mortgage adviser will help you explore the options.
How much could a First Time Buyer borrow?
The first step towards buying a home is to find out how much you could borrow. This sets your property budget so that you can start looking at flats or houses.
Generally you could borrow around four to five times your salary on a mortgage, but you will also need to put down a deposit.
How much deposit does a First Time Buyer need?
You need a cash deposit to put towards a home. We recommend saving at least 10% of the home's value, but it's possible to buy with a 5% deposit if you have a good credit rating.
The bigger your deposit, the smaller your monthly payments may be. A higher deposit may also get you preferential interest rates.
What is an Agreement in Principle?
An Agreement in Principle is sometimes called a Decision in Principle. It is a statement from a mortgage lender how much they would be prepared to loan you.
Having an Agreement in Principle gives you credibility and shows you're serious about buying a house. It involves a lender running a few checks on you and confirming in writing if they think a mortgage loan is possible. Your Agreement should be free and is usually valid for 30 or 90 days.
There's no guarantee you will get a mortgage at this stage, however. You will need to do a full mortgage application when you find a property you want to buy, and occasionally these can be declined. Talking to a Mortgage Broker at the outset could prevent this from happening.
Our key aims are to fully understand what you are looking to achieve, create a solution tailored to your needs, deliver results through an excellent service and build a relationship for life.
Is my credit score important?
Your credit rating is one of the first things a lender will check when you approach them for a mortgage. It helps them understand how reliable you might be in repaying the loan. A bad credit score could mean higher mortgage rates.
It's easy to check your credit rating online. There are a few simple ways to improve it, but even if you've had financial problems in the past, a mortgage isn't necessarily out of the question.
How could I improve my credit rating?
There are a few quick wins to improve your credit score. First check that you're on the electoral roll – it's a basic requirement for credit.
You could improve your credit rating by keeping your bank account in credit, paying all bills on time and clearing the balance on your credit card. Staying at the same address for 12 months or longer can help too.
Government support for First Time Buyers
The government has introduced various schemes to help First Time Buyers own a home:
Help to Buy – Equity Loan
The government lends you up to 20% (40% in London) of the cost of a newly built home. You'll need to contribute a 5% cash deposit, leaving you with a 75% repayment mortgage. There's no interest to pay on the 20% government loan for the first five years
Shared Ownership scheme
Buy a 25% to 75% share in a home and pay rent on the rest to the council or Housing Association. You could increase the size of your share over time.
Right to Buy
If you are a council or Housing Association tenant, the Right to Buy scheme helps you buy a home with a substantial discount.
How could a Mortgage Broker help First Time Buyers?
Most First Time Buyers find it very helpful to talk to a Mortgage Broker. We're here to support you from the very start of your property journey. We'll help you set your budget, explore products and then apply for a mortgage.
We're here for all your questions too: we act as First Time Buyer guides! We'll explain everything you need to know from stamp duty to mortgage protection products. We love to help people buy their first home, so get in contact today. We're open Monday to Friday, 9am to 5pm – give us a call.
What Does A Mortgage Broker Do?
Ian Symmonds, Director of Easy Street and Financial Adviser, talks us through the role of a mortgage broker on the Mortgage & Protection Podcast.