Mortgages for Older Borrowers
Expert Mortgage Advisers
Free Initial Consultation
Access to Competitive Rates
Get in touch today to discuss the most suitable mortgage option for you.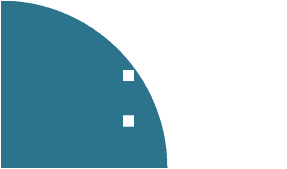 []
keyboard_arrow_leftPrevious
Nextkeyboard_arrow_right
Ian Symmonds joins the Mortgage and Protection Podcast once again, this time to discuss later life lending.
How do I improve my chances of securing a mortgage as an older borrower?
It's no different than for any other borrower. Start with your bank statements and make sure that they look good from a lender's point of view. Ideally, you'll have more coming in than you've got going out. Try and avoid going into your overdraft if you can, even if it's an agreed facility.
Get a copy of your credit report and see if your score needs improving. When it comes to credit agreements, make sure that you're up to date with all your payments and try to avoid taking out any new credit in the months before your mortgage application.
You should also get your proof of income in order. If you're employed, that means getting your payslips and P60 together. For the self-employed that will be your tax returns and accounts and, if you're retired, it will be your pension statements.
For people that are looking to remortgage, to maximise what you can borrow or minimise the interest rate, make sure your property's in a sound state of repair and a good, presentable condition for valuation purposes when a surveyor visits.
Can you get a mortgage after you retire?
It's possible to get a mortgage after you retire, but as always, this is dependent on lending criteria and each person's individual circumstances.
It's worth pointing out that just because you can get a mortgage, it doesn't necessarily mean you should. That's particularly the case with later life lending – it's always worth considering other alternatives. That might be using savings and investments, getting assistance from family, or maybe considering selling up and downsizing to release money that way.
It's always worth considering alternatives, particularly if you're looking at a lifetime mortgage with rolled up interest. But if you can get a mortgage and it is the right thing for you to do, there's essentially three routes you can consider.
Firstly, a standard mortgage that you will get on the High Street – based on affordability, with an end date to a term. Secondly, there's retirement interest-only mortgages or RIOs. These are similar to standard mortgages in that they are based on affordability, but there's more flexibility around the end date. These will have cheaper repayments as you only pay the interest due, not the outstanding capital of the loan.
Thirdly, you could get a lifetime mortgage. These tend not to be based on affordability, but they're less flexible. You're tied in for a longer period – generally until you pass away or move into long term care. These should be treated as a lifetime loan, and you can choose not to make monthly payments, but this triggers a roll-up of interest.
What you choose is really down to your individual circumstances, and that's why it's important to seek specialist advice.
Should you use equity release?
Firstly, it's important to clarify that under 'Equity Release', you can include both lifetime mortgages, which is something that we advise on, and home reversion plans, which we don't advise on.
One of the key differences is that home reversion plans involve selling part of your property. And whilst those products do have their place in the market, we only advise on products where people retain 100% ownership of their property.
Whether a lifetime mortgage is right for you will depend on what you're looking to do, what's important to you and what your other options are.
There are many reasons why people might want a lifetime mortgage: to pay off a standard interest-only mortgage that has come to the end of its term, for example. Many people now gift money to family as an early inheritance; or you might wish to supplement retirement income, fund home improvements or spend it on a holiday or a new car. But you've got to make sure it's the right thing for you to do.
In my experience, where it's the right thing can be where someone is struggling with affordability for a standard mortgage or a retirement interest only mortgage. So that's a first example. Another one is it could be that they want a lifetime fixed – they're not ever planning on ever repaying the loan. You've got to be prepared that you're going to have the mortgage until you pass away or move into care.
It's not just people who are cash-strapped that take out a lifetime mortgage. I've dealt with high net worth investors that just don't want to make monthly payments any more.
What is the age limit for getting a mortgage?
This will vary depending on each lender's criteria. Limits are either based on your age when you take a mortgage out, or your age at the end of the mortgage term. With standard mortgages, the maximum age at application is typically 60 to 70, and if it's based on the age at the end of the mortgage term, this is usually up to age 70 or 75. But specialist lenders might go up to later than that – up to 95.
With lifetime mortgages and retirement interest only mortgages, there isn't usually a maximum age.
Our key aims are to fully understand what you are looking to achieve, create a solution tailored to your needs, deliver results through an excellent service and build a relationship for life.
Can I get a mortgage at 60? Or a 30 year mortgage at age 55?
Yes, it's potentially possible. But a major consideration is not just what your current income is, but what it's likely to be in the future. So, for example, if you're applying for a mortgage that has an affordability assessment and you're currently employed or self-employed, at some point during the term of the mortgage your income will change from earned income to retirement income.
In most cases it will significantly reduce. It's likely that the lender will focus more on that income than your current income, which can be quite frustrating for some people, if the lender errs on the side of caution.
Lifetime mortgages are available from age 55. But you may find at age 60 that the maximum loan available will be more favourable. With lifetime mortgages, the older you are, the more you can potentially borrow.
Why is it harder to get a mortgage when you are older?
The age limits with many lenders can cause a challenge for many older borrowers. If you're looking to take out a standard mortgage at age 55 and you plan to retire at 65 or 70, a lender using a capital and interest affordability model will be more likely to turn you down. They will often use this approach even if you want an interest-only mortgage.
How many lenders will give mortgages to older borrowers?
At the moment there are many high street lenders that will consider mortgages up to age 70 to 75 as standard, and a few more mainstream banks that will go up to age 80. After that it tends to be the smaller building societies that will lend to people over 80.
In terms of lifetime mortgages, I can't mention any names, but there are some large and reputable investment and insurance companies in the space. Because these are household names, it gives people confidence when they're looking at their lifetime mortgage options.
What types of mortgages can you get if you are an older borrower?
You can potentially get the same products as you get with standard mortgages. In my experience, people tend to look at fixed rate mortgages.
But it's probably the features, particularly if you're looking at lifetime mortgages, that will differ. For example, you can have a drawdown facility on a lifetime mortgage, which basically gives you the option to take a certain sum at the outset, and then take smaller amounts as and when you need them – reducing the overall interest costs.
Another option you can choose is income, where instead of taking lump sums, you can have money paid through to you on a regular basis. That also reduces the cost.
You can also have something called protected equity with some options. That allows you to make sure there is some equity left in your home for your beneficiaries.
How can a mortgage broker like Easy Street help older borrowers?
In the first instance, speak to a mortgage broker that specialises in later life lending. We will help you work out whether later life lending is right for you. We would explore the alternatives first, like scaling down to release your equity.
We will look at standard mortgages, retirement interest-only, lifetime mortgages before moving on to the features and options like fixed tracker, drawdown, income, protected equity etc.
Then we'll research the market to recommend the most appropriate products. A later life lending specialist will also offer to speak to your family members and beneficiaries and get them involved in the process. Beneficiaries have obviously got a vested interest in the estate but often they want to make sure that their family member is getting good advice.
Generally, we suggest that people should keep an open mind. There are a lot of misconceptions around later life lending. People are concerned that they're going to end up in negative equity, but the majority of providers give a no negative equity guarantee.
People also worry that they won't own their own home – but that's not the case. So do speak to an adviser, because you might be pleasantly surprised about the options that are available to you. Just get in touch and we'll be glad to help.
YOUR HOME MAY BE REPOSSESSED IF YOU DO NOT KEEP UP REPAYMENTS ON YOUR MORTGAGE
Equity release includes Lifetime Mortgages and Home Reversion Schemes. We can advise and arrange Lifetime Mortgages and will refer to an approved specialist for Home Reversion schemes. To be eligible for a lifetime mortgage you must be 55 or older. A lifetime mortgage may impact your entitlement to state or means tested benefits and the inheritance you may leave.
Easy Street Financial Services Limited is an appointed representative of HL Partnership Limited which is authorised and regulated by the Financial Conduct Authority.
There may be a fee for mortgage advice, however the precise amount will depend on your circumstances. If a fee is charged, a typical fee is £499.
Our key aims are to fully understand what you are looking to achieve, create a solution tailored to your needs, deliver results through an excellent service and build a relationship for life.