Expert Protection Advisers
Wide Range of Products Available
Access to Competitive Rates
Get in touch today to discuss the most suitable solution for you and your family.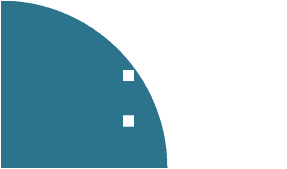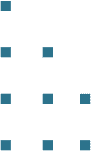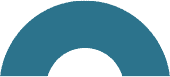 []
keyboard_arrow_leftPrevious
Nextkeyboard_arrow_right

Ian Symmonds discusses the importance of having the right mortgage cover and the options available.
Why is mortgage protection so important?
A mortgage is a debt which is secured against your home, which means that if you don't make the monthly payments, you run the risk of your home being repossessed. This is why people are generally committed to their monthly payments.
However, sometimes things can happen that are outside of your control and pose a risk to your income. These include things like premature death, accident, sickness, losing your job, being made redundant, long term incapacity and serious or critical illness.
Mortgage protection helps you prepare for these risks, ultimately so that you keep your property should the worst happen.
What about mortgages that have been taken out without protection?
Given the risks, it's surprising how many people either don't have sufficient protection in place or, in some cases, any protection at all.
Ultimately, if you can't pay your mortgage, then you run the risk of losing your home. That would be the last thing you'd want to be worrying about if you're dealing with a bereavement or a critical illness. So, if you have taken out a mortgage with no protection, or your protection is insufficient, it's strongly recommended that you consider getting some protection in place.
Why do I need life insurance?
Life insurance is a policy that pays out either a lump sum or a monthly amount in the event of death during term. So as a policy holder, really, it doesn't have any financial benefit for you personally. I often say about my own policy that I hope it's the biggest waste of money ever because I don't really want there to be a claim!
It is about protecting other people, your family, your loved ones. People usually take out a life insurance policy that will fully repay the mortgage in the event of death of either one of the borrowers.
It essentially means that your loved ones don't have to worry about the mortgage and feel financially secure in the event of your premature death.
Do I need critical illness cover?
This type of policy generally pays you a lump sum in the event of critical illness like heart attacks, cancer or a stroke. People often overlook critical illness cover in favour of life insurance. However, in mortgage terms, it's actually more likely that the average person will suffer a critical illness than die before they repay their mortgage.
Suffering a critical illness can have the same financial impact as loss of life. So it's definitely worth considering taking out critical illness cover if you haven't got any.
It's worth mentioning that terminal illness is not the same as critical illness. The difference is that terminal illness is a benefit that can be attached to some life insurance policies, where if you've only been given a certain amount of time to live, the insurer will release the funds while you're still alive.
However, with a critical illness, you may well survive and recover. While that's really good news, in insurance terms your life insurance policy wouldn't pay. That's why critical illness cover is important to consider.
What is income protection?
Income protection provides a monthly amount, as opposed to a lump sum, if something prevents you from working in the long term. It is a little like sick pay. A comprehensive income protection policy will pay you a monthly amount in the event of incapacity, and will continue until you are well enough to return to work – or until the end of the policy term. It's usually set up to run in line with any sick pay you may get from your employer.
For example, if you get six months' pay from your employer, you would set up an income protection policy with a deferred period of six months. The deferred period is how long you have to wait until your income protection policy will pay. So your employer would pay you for six months, then in month seven, your income protection policy would start to pay you a monthly amount until you are well enough to return to work or to the end of the policy term.
It's particularly important for the self-employed because you don't get any sick pay benefits. Income protection is one of the most important areas of protection planning because everything you pay for comes from your income.
Ask yourself the question, what would happen if your income was to stop? Would you be able to pay your mortgage, your bills, and maintain your standard of living? Would you be able to get by on state benefits? If the answer is no, then you probably need some income protection in place.
What is family income benefit?
Family income benefit is a form of life insurance that is divided into monthly payments as opposed to a lump sum. The principle is that it may be more manageable to receive a monthly amount as opposed to a lump sum of cash. So, for example, if you were taking out family income benefit cover, you've got an eight year old child and you want to have some cover in place until their 18th birthday.
You might think you need £1,000 per month, so let's multiply that by twelve times for one year, then over ten years the total is £120,000.
Perhaps the surviving spouse wouldn't be able to deal with that sum of money and would be better off with a monthly amount coming through. With family income benefit policies, if you've got two or three children of different ages, you can have one policy for each up to their 18th or 21st birthday.
Can you combine the different types of policies?
Yes, absolutely. To have a fully protected mortgage, you would have life insurance, critical illness and income protection if you can comfortably afford to do so. It's also common to get life insurance combined with critical illness.
What that means is if you suffer a critical illness, your policy would pay out, but the life insurance element would stop. Some insurers offer protection plans where you can take life, critical illness and income protection cover all under the same plan. Some may offer a discount for this. It might seem easier to have a single plan with one provider, but you should compare costs and benefits with other providers in the market.
What about planning for inheritance tax?
Life insurance can be used with inheritance tax planning. However, as mortgage and protection specialists, this is an area that we don't advise on. We have links with independent financial advisers that can help in this area. If you do need advice, it's best to seek a reputable independent financial adviser who specialises in inheritance tax planning.
How much should I budget for mortgage protection?
This will differ depending on each person's circumstances. If you've gone through the mortgage advice process, you've gone through a budget planner which looks at your income, outgoings and disposable income.
So, as long as the monthly premiums are comfortably affordable, there isn't really a set budget. It comes down to each individual's priorities, how important each area of cover is, and ultimately how much they can comfortably pay both now and in the future.
If you're concerned about costs, basic life insurance policies are available from £5 a month upwards. You'd be surprised what you can get for your money. I would certainly say that having something is better than nothing at all. If you seek advice, you should be able to put an affordable plan in place that offers a good level of cover.
How can Easy Street help me with mortgage protection?
It's not a nice thing to think about, but you really should plan for the worst and hope for the best. When it comes to insurance, seek advice.
If you do decide to take an insurance policy out, it's important to be upfront and honest in answering health questions. Where insurers don't pay, it's largely to do with non-disclosure. So make sure that you are 100% honest – you won't be penalised for over disclosure.
We can walk you through the different types of policy and recommend a plan that will work for you. Just get in touch and we'll explain more about how we can help.
YOUR HOME MAY BE REPOSSESSED IF YOU DO NOT KEEP UP REPAYMENTS ON YOUR MORTGAGE
Equity release includes Lifetime Mortgages and Home Reversion Schemes. We can advise and arrange Lifetime Mortgages and will refer to an approved specialist for Home Reversion schemes. To be eligible for a lifetime mortgage you must be 55 or older. A lifetime mortgage may impact your entitlement to state or means tested benefits and the inheritance you may leave.
Easy Street Financial Services Limited is an appointed representative of HL Partnership Limited which is authorised and regulated by the Financial Conduct Authority.
There may be a fee for mortgage advice, however the precise amount will depend on your circumstances. If a fee is charged, a typical fee is £499.
What Does A Mortgage Broker Do?
Ian Symmonds, Director of Easy Street and Financial Adviser, talks us through the role of a mortgage broker on the Mortgage & Protection Podcast.