Expert Mortgage Advisers
Free Initial Consultation
Access to Competitive Rates
Get in touch today to discuss the most suitable mortgage option for you.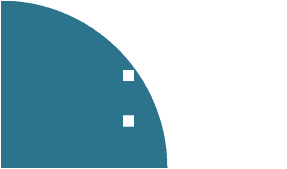 []
keyboard_arrow_leftPrevious
Nextkeyboard_arrow_right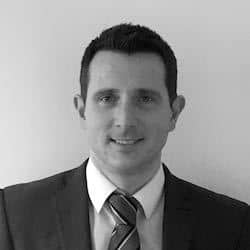 Ian Symmonds from Easy Street joins the Mortgage & Protection Podcast to talk all about mortgages for contractors.
Whether you're buying for the first time, moving, investing or remortgaging we've got it all covered.
Listen below.
Are there specific mortgages for contractors?
It's not that there are specific mortgages for contractors, but rather that there are lenders with criteria that can be more favourable for contractors. For example, some lenders may look at your daily rate rather than the salary and dividends or profits from your limited company. This can significantly increase the maximum mortgage amount made available to you.
Ultimately the lender's mortgage product is the same for contractors as it would be for employees or the self-employed. It's the criteria and affordability calculations that tend to be the key differences.
Which lenders offer mortgages to contractors?
I can't really name specific lenders or rates because these change all the time. But the lenders with favourable criteria for contractors range from prime high street lenders through to specialist lenders, who may consider things like low credit scores or adverse credit.
In between the two, there are niche banks and building societies, so the range of lenders is similar to that for any other borrower. It's really a case of knowing where to look for the most suitable deals.
How do contractors get a mortgage?
The process for a contractor is the same as anybody else. They make an application to a lender, which involves a credit check, they provide the documents required and the application is then subject to underwriting and a survey.
The process is the same, but what's important is that contractors make sure they get the most suitable mortgage for their circumstances.
What about contractors who have poor credit or a gap in employment?
If you're a contractor who's had a gap in employment, It's not impossible to get a mortgage but it may be more of a challenge depending on the length of the gap, how many you've had in a certain amount of time, and the reason for the gaps. Your contract history can also be important.
In terms of a contractor with bad credit, again this is potentially possible, but will depend on what the issues are. The best thing to do is to get a copy of your full credit report, then speak to a specialist adviser for recommendations about your options.
What is the minimum deposit required for a contractor mortgage?
At the moment, the minimum deposit required is five percent. But if you've got a 10% or 15% deposit you would have access to more options and potentially better rates and fees.
A key point to consider here is that with a five percent deposit, lenders will generally have a maximum loan amount, which will affect the maximum purchase price. This criteria will vary from lender to lender, so it's best to do some research or, ideally, speak with a specialist mortgage adviser to explore your options. That's particularly the case if you've got a lower deposit.
How much can contractors borrow on a mortgage?
This can vary widely, depending on the individual circumstances and the lender. Here's an example: say you're a contractor on a daily rate of say £500. You've got a limited company and you've been paying yourself £50,000 pounds per annum in salary and dividends for the last three years.
A lender who treats you as self-employed would potentially use your salary and dividends as £50,000 in calculating affordability. But a second lender may have special criteria for contractors, where they multiply your daily rate by five to get a weekly amount and then annualise it.
In this example, basing the income on 46 weeks (to allow for annual leave), would actually give you an income of £115,000 – more than double that of the previous lender.
Of course the most important thing is only to make sure that you can afford the mortgage both now and in the future, but you can see the massive difference that lender selection could make to a contractor looking for a mortgage.
How does a Buy to Let contractor mortgage work?
A Buy to Let contractor mortgage is essentially the same as for anybody else. Lenders tend to be more interested in the potential rental income of a property rather than a person's personal disposable income.
Some lenders have a minimum income requirement, which is usually around £25,000. The rationale behind this is to cover any potential void periods or basic maintenance costs.
But as the minimum income requirement is generally lower than that required for a residential mortgage, it should be more achievable.
How is a contractor's income assessed for a mortgage when you're paid a day rate?
This will depend on the lender's criteria and the person's contractor status. Different mortgage providers will treat certain contractors as employed, or as self-employed or based on their daily rate. It depends on the individual circumstances and contract types. It's best to seek specialist advice so that you understand your options.
With regards to being paid a daily rate, there are some lenders that will look at this when calculating affordability – as opposed to the more standard route of payslips for the employed and accounts and tax returns for the self-employed.
What they tend to do is take your daily rate and use it to calculate your annual pre-tax income. There will of course be other considerations such as experience, length of contract and gaps in employment, but this is the basic way that a lender assesses income based on a day rate.
How do you strengthen your mortgage application as a contractor?
Get the basics right – which really applies to all borrowers. Check your bank statements to make sure they show you've got more coming in than you've got going out. Avoid using your overdraft, whether it's an agreed facility or not. Get a copy of your credit report and see whether any work is required there, and avoid taking out new credit if you can.
Ensure that any existing credit agreements are up to date and, if you're in a position to, pay some of it off. Make sure you've got all your documentation in order.
For contractors, I'd say try and avoid gaps in employment if possible if you're close to renewal. If you're thinking of taking a new contract or nearing the end of an existing one, it might be worth speaking to a specialist broker at that point for advice.
How is mortgage affordability assessed for a contractor who has a limited company?
Usually a lender will look at your salary plus dividends, or possibly your salary plus business profits. There are a number of important considerations here, such as how long the company has traded, and whether it's better to look at the latest year's accounts or an average over the last two or three years. Are your dividends enough to borrow your target amount, or do we need to look at profits? If it's profits is that pre-tax or post-tax?
There's so much to think about here. So to get the best results, seek specialist advice from somebody who really understands the self-employed mortgage and the contractor mortgage space.
What about contractors buying with another person?
If a contractor buys with another person, they are each underwritten individually. So if you have a person who's employed buying with a contractor, the employed person will be assessed using their payslips and P60, whereas the contractor will be assessed using the ways that we've already discussed.
It could be that by having two incomes, you could borrow more. But it's best to seek advice in the first instance so you know exactly what your options are.
What documents does a contractor need?
Standard documents that you will need include identification: that means passport and driving licence and proof of address via a bank statement, credit card statement or council tax bill. You will also need personal bank statements, usually the last three months' as a minimum. You will potentially need business bank statements as well, where applicable. You will also need proof of deposit if you are buying a property.
For contractors, gather three to 12 months' pay statements if you're under an umbrella company or in the construction industry. If you are self-employed you will need company accounts and tax returns.
Make sure you have a copy of your current contract and perhaps a copy of your previous contract. The lender may want to see if it's been renewed or check for any gaps. Depending on the lender you may need a copy of your CV as well.
How can a mortgage broker help?
Although there are lenders that have specialist contractor criteria, it doesn't mean that they treat all contractors as equal. For example, under the term 'contractor' you could have daily rate contractors, those working under an umbrella company, people in the construction industry or fixed term contractors.
Lenders may treat each of these scenarios completely differently so just make sure you look at the whole of the market. We provide specialist advice to get the mortgage right for you.
YOUR HOME MAY BE REPOSSESSED IF YOU DO NOT KEEP UP REPAYMENTS ON YOUR MORTGAGE
Easy Street Financial Services Limited is an appointed representative of HL Partnership Limited which is authorised and regulated by the Financial Conduct Authority.
There may be a fee for mortgage advice, however the precise amount will depend on your circumstances. If a fee is charged, a typical fee is £499.