Expert Mortgage Advisers
Free Initial Consultation
Access to Competitive Rates
Get in touch today to discuss the most suitable mortgage option for you.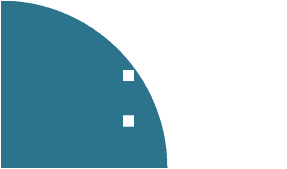 []
keyboard_arrow_leftPrevious
Nextkeyboard_arrow_right
Stipend Mortgage – finding a suitable lender
Most mortgage lenders are geared up to help in 'normal' situations. But if your circumstances are unusual, that can mean things become more complicated. Not having a typical type of employment is a prime example – but we can help explore the options, including if you receive stipends.
What is a stipend mortgage and how do they work?
You won't specifically find a product called a stipend mortgage – the term describes how you will get a mortgage when you receive stipend income.
A mortgage for those who have stipend income. is a regular payment made by an organisation to cover basic living costs like housing, food and travel, to someone who is working or in education. They are often only paid for a set amount of time.
Finding a stipend mortgage will depend on your situation and whether the lender considers that you can afford the mortgage repayments. Working with a broker is the fastest way to explore your options.
Does a stipend count as income in the UK?
A mortgage is usually seen as distinct from a salary, and while many lenders will not include it in your income, it will be taken into consideration as part of your overall circumstances.
Do you get taxed on a stipend?
Because mortgages for those who have stipend income aims to cover your costs while in training or education, it is treated as an educational expense from a tax perspective. That means it is exempt from income tax.
What are the criteria for a Stipend Mortgage?
The main focus for any lender is the affordability calculation. A mortgage provider will look carefully at your income and outgoings to work out the maximum loan amount that they will be willing to offer. The purpose of this is to make sure that the repayments on your mortgage will be comfortably affordable.
There are other factors they will look at too, such as your credit score and credit history. Having had previous debt issues or unsettled payments can make it more difficult to find a lender that will accept your application.
Every lender has slightly different criteria for a mortgage, and a good broker will seek out the most appropriate deals to suit your situation.
Can I get a mortgage for five times my salary?
The value of a mortgage is less about your salary these days, and more about your overall financial position. The amount you are offered will depend on your specific situation and how and why you receive the income.
In many cases, it can be harder for PhD students to get a mortgage than other customers, especially if you are a first-time buyer. Many lenders won't include a mortgage as part of your income, as it will only be paid during the time of your studies.
Meanwhile, members of the clergy and charity workers might be expected to receive their payments for many years, which can mean lenders are more willing to accept stipend mortgages as a secondary income and include these in their calculations.
Nevertheless, it is still possible for PhD students to get a mortgage approval, especially if you can show that they are likely to have a full-time job at the end, with an indication of your future earnings.
How does the mortgage application process work?
The process overall is similar, in that we will spend time exploring your situation, your income and outgoings and your credit history to inform our research into suitable mortgages.
We will get you an Agreement in Principle to indicate to potential property vendors that you're in a position to buy.
Once you're ready to apply for the mortgage, you will need various documents to prove your income, and potentially further information requested by the lender. We will ensure you are well prepared to provide these details to avoid a last-minute rush.
How can a Mortgage Broker help?
Finding a mortgage or home loan for those who have stipend income, or non-traditional sources of income can be a challenge. As mortgage brokers, we can compare the options across both high street lenders and specialist providers to find you a suitable deal.
We're also here to advise you at every step of your mortgage journey. Get in touch today to find out more about how we can help.
Easy Street Financial Services Limited is an appointed representative of HL Partnership Limited which is authorised and regulated by the Financial Conduct Authority.
Your home may be repossessed if you do not keep up the repayments on your Your hmortgage
What Does A Mortgage Broker Do?
Ian Symmonds, Director of Easy Street and Financial Adviser, talks us through the role of a mortgage broker on the Mortgage & Protection Podcast.