Expert Mortgage Advisers
Free Initial Consultation
Access to Competitive Rates
Get in touch today to discuss the most suitable mortgage option for you.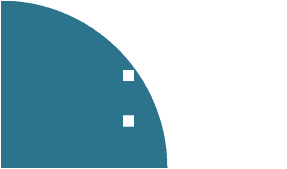 []
keyboard_arrow_leftPrevious
Nextkeyboard_arrow_right
Pension Mortgage – all you need to know
People often wonder if it's possible to get a mortgage once you have retired and are living on a pension. This is potentially an option, as long as your income in retirement will comfortably cover the mortgage repayments.
What is a Pension Mortgage?
A pension mortgage is a loose term describing any situation where someone on a pension wants to take out a mortgage. This could be to help them buy a home or release equity from an existing property they already own.
It can also apply to those who are not yet retired but will be at some point during their mortgage term.
Finding these kinds of mortgages is a question of seeking out a lender that is happy for you to borrow with them. Some lenders set maximum age limits or other criteria that might rule you out, while others offer products specifically targeted at those in retirement such as a Retirement Interest Only (RIO) mortgage.
What are the advantages of this Mortgage?
The main advantage of one of these mortgages is that it will enable you to achieve your property plans.
With a Retirement Interest Only mortgage, you only pay the monthly interest. The big difference between this and a standard interest-only mortgage is that your family or your estate will repay the loan by selling the home after you die or move into long term care.
Your payments are calculated based on an agreed interest rate so that the lump sum owed at the end of the mortgage is the same as you borrowed at the outset.
What are the disadvantages of this type of Mortgage?
As with any mortgage, you should think carefully before securing debts against your home. If you are unable to meet your mortgage payments, your property could be repossessed.
Some people decide that they would rather leave their property to their children rather than have it sold to repay the mortgage. There may be other options to consider in your position, so do seek mortgage advice.
How do I set this type of Mortgage?
Setting up one of these mortgages works in the same way as any property loan. Start by talking to a broker to understand your options and the deals available to you. We will explore your financial situation and your goals to recommend a suitable approach.
When you're ready to apply for a mortgage we'll help make sure you have all the documents you need, including details of your pension schemes, recent bank statements and ID. We'll support you until your mortgage is complete.
Is this right for you/me?
Any type of mortgage is a big responsibility and should be considered carefully. There may be other ways to achieve your goals. Many people choose this type of mortgage as a way to boost their income in retirement, but there are alternative routes to achieve this without taking on debt.
Examples include selling your home and downsizing, taking in a lodger, or getting a part-time job. Equity release products such as lifetime mortgages are becoming a popular way to access additional funds for retirement too, as interest rates are currently very reasonable.
Would I be eligible for this mortgage with bad credit?
Bad credit isn't necessarily a barrier, but as always it will depend on your specific situation and the details of your credit history.
Some lenders are very sympathetic to people with credit problems, and again a broker is well placed to identify the mortgage companies that are likely to accept you.
How can a Mortgage Broker help me?
Mortgages are a specialist area and it is a big help to have a broker on hand to explore and explain all the options to you. We will do the calculations for you and help you understand the costs.
We will also talk you through the implications of taking out a mortgage at this time of your life. We have a great deal of experience of working with clients in their later years and our knowledge we will present you suitable advice and recommendations. Contact us today to explore how we could work for you.