Expert Advisers & Business Partners
Wide Range of Products Available
Access to Competitive Rates
Get in touch today to discuss the most suitable solution to meet your needs.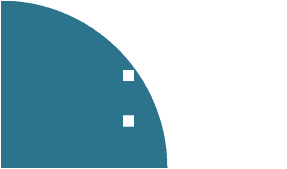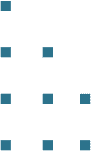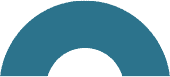 []
keyboard_arrow_leftPrevious
Nextkeyboard_arrow_right
For the last decade, Easy Street have built relationships with key business partners to meet the ever-changing needs of our clients. Whether you need help with secured loans, bridging finance, commercial mortgages, conveyancing or pension advice, we work with trusted professionals to ensure you get best advice.
Secured Loans
In recent years, secured loans have been accepted as a viable alternative to remortgaging. There are some cases where a secured loan is in your best interests or where you don't meet the criteria for a standard remortgage.
Whether you are looking to raise funds and keep an existing low rate, have been declined for a remortgage, don't meet standard affordability, want to pay off a tax bill or have a complex income scenario, we can help.
We will compare first charge mortgages to second charge mortgages from across the market to make sure you get best advice and the competitive solution you need.
Bridging Finance
Bridging Finance has become more mainstream in recent years with a noticeable increase in the demand for advice. A bridging loan is a short-term loan used to 'bridge' the gap, until longer term finance is arranged or the property is sold.
The key to a successful bridging loan application is a credible exit strategy. Whether you are looking to purchase at auction, secure a property quickly, a refurbishment project, to purchase land or raise development finance, we can help.
We will make sure that bridging finance is the right approach for you and then research the market to find a competitive solution tailored to your needs.
Commercial
Commercial mortgages require a different approach to residential. The lender will want to look at your business as well as your personal circumstances so specialist advice is key.
Whether you are an individual, partnership, limited company or a director looking to purchase commercial property and rent it to your business, we can help. We work with companies from across the market to ensure that you get the competitive commercial mortgage and insurance solution you need.
Conveyancing
The legal process involved with purchasing property can be frustrating. By choosing the wrong solicitor or conveyancer, you can feel left in the dark, experience delays later in the process and sometimes have to pay fees even if you don't proceed.
At Easy Street we only work with reputable firm with a strong track record that work on a 'no completion, no fee' basis. Whether you are looking at a purchase, remortgage, transfer of equity or a lease extension we can help.
Pensions and Investments
Financially planning for your future is more important than ever. Whether you need help with pensions, investments, savings or inheritance tax planning, we can help.
Easy Street have long standing relationships with independent financial advisers who will help you create a plan to help you achieve your financial goals.
Bridging, Commercial, Conveyancing and Pensions is by referral to a third party.
What Does A Mortgage Broker Do?
Ian Symmonds, Director of Easy Street and Financial Adviser, talks us through the role of a mortgage broker on the Mortgage & Protection Podcast.