Expert Mortgage Advisers
Free Initial Consultation
Access to Competitive Rates
Get in touch today to discuss the most suitable mortgage option for you.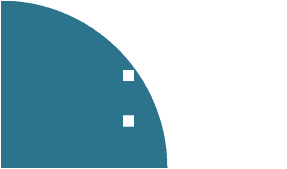 []
keyboard_arrow_leftPrevious
Nextkeyboard_arrow_right
Are there specific mortgages for IT Contractors?
Mortgage Lenders don't generally offer mortgages based on specific career choices, so if you've heard a Contractor Mortgage referred to, it's most likely in reference to a mortgage product that accepts applications from Contractors. In the IT industry a significant percentage of the sector are working as a Contractor, so those products open to all contract workers could also be available to you.
Contractor income may be considered by Mortgage Lenders to be less stable than PAYE income, even though it's often more highly paid work, particularly in IT Contracting. There are, however, specialist lenders who are more accommodating to the needs of Contractors, whether you work as a Sole Trader, Limited Company or under an Umbrella Company.
How will my income be assessed?
How your income is assessed will depend on the type of Contractor that you are, and the type of lender you approach when you apply for a mortgage. Not all lenders will consider all types of income, so it's important to seek advice about those who are most suited to your specific trading type.
If you work as a Sole Trader then you will be paid based on your annual income, as per your tax calculations. This is also true if you work as a Limited Company, however, it may be possible to find lenders who are willing to consider your net profits alongside your personal income.
If you work on a contracted day rate then it's possible to find lenders who will consider this in the same way that they consider PAYE income. They will use your contract rate multiplied by the number of days you work per year, taking into account holidays and non-working days.
If you are operating under an Umbrella Company, you will be treated as a PAYE applicant. Whilst this may seem advantageous, it depends how you are paid by the Umbrella Company. As only the figures on your payslips are taken into consideration, bonuses and other payments outside of your statutory daily rate may not be reflected.
How do I prove my income/What documents will I need?
To secure a mortgage as a contractor, you will have to provide the relevant proof of income and this may vary depending on how the Mortgage Lender is assessing your income, as explained above.
If you are being assessed as a Sole Trader or Limited Company, you will probably need to supply your accounts and tax calculations for the relevant time period. This might vary between lenders from one to five years but most commonly, two to three years of accounts might be required.
If you're being assessed on your day rate you will need to provide evidence of the contractual rate, as well as confirmation that the work will continue for a period of at least twelve months.
If you are working under an Umbrella Company then you will need to provide your payslips for at least the past three months, as well as bank statements for the same period.
As lender requirements vary widely, there may also be requirements for different documentation in support of your income. For example, if you have started working as a contractor fairly recently, proof of a background or qualification in the area of employment may be necessary.
How much could I borrow as a Contractor?
Much like any other applicant, your loan will be based on your overall affordability. This will be established by using your agreed annual income and deducting any regular outgoings. A multiple of your annual income will then be used to determine the loan amount.
Typically you might expect to borrow between three and five times your annual income, however, the stability of your income and your credit status will be considered when choosing the appropriate multiple.
If possible, offering a higher than minimum deposit could aid the application process, especially if you have poor credit or shorter trading history. More generally, if you are able to provide a large deposit, your borrowing will be reduced and therefore you might benefit from more competitive interest rates.
How could a Mortgage Broker help?
As an IT Contractor, your mortgage application may be a bit more complex than it is for other applicants, particularly as there are a number of different ways that you may be paid. Here, at Easy Street, we will aim to help you to decide which income assessment would be most beneficial to your circumstances.
We have access to a substantial number of independent lenders who specialise in Contractor Mortgages, meaning that we are able to find you the most suitable rates available for your circumstances. We can also help you to prepare the correct documentation ahead of your application, to ensure your mortgage is secured smoothly and in the shortest possible timescale.