Contractor Mortgage Umbrella
Expert Mortgage Advisers
Free Initial Consultation
Access to Competitive Rates
Get in touch today to discuss the most suitable mortgage option for you.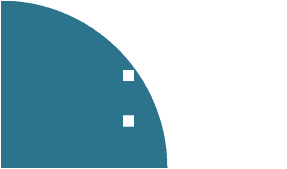 []
keyboard_arrow_leftPrevious
Nextkeyboard_arrow_right
Contractor Mortgage Umbrella
What is an Umbrella Mortgage?
The term 'Umbrella Mortgage' does not refer to a specific type of mortgage product, however, where Mortgage Lenders will consider income from applicants operating through an Umbrella Company for some of their products, it may be referred to as such, or even an Umbrella Company Mortgage.
Can I get a Mortgage with an Umbrella Company?
Contractors who work through an Umbrella Company can certainly obtain a mortgage. Unlike other contractors, however, you will be classed as employed, not Self-Employed by Mortgage Lenders, due to your salary processing. That being said, it's still more likely to be specialist lenders who may offer you a mortgage deal.
Mortgage Brokers such as ourselves may be helpful in guiding you towards those lenders who are more able to provide lending options to Umbrella Company employees.
What are Limited Company or Umbrella Company Contractor Mortgage Options?
If you are a Limited Company Director, whilst you are considered as an employee of your own company by HMRC, Mortgage Lenders will consider you to be Self-Employed and therefore this is how your mortgage application will be assessed.
Although, arguably, applicants who are employed may benefit from a simpler application process, owning a Limited Company is typically more tax efficient, resulting in a higher overall annual income. As the majority of lenders tend to use your annual salary and dividends in their calculation, this may provide the opportunity to borrow a larger amount.
If you are an Umbrella Company employee, lenders treat your application as they would a PAYE applicant. You should bear in mind, however, that lenders typically will exclusively use the figures your Umbrella Company payslips when calculating your mortgage.
This reduces the administrative burden in terms of what you need to provide as proof of income, however, it could be a hindrance to certain payment structures. For example, where the Umbrella Company pays you a statutory rate as salary and commission or bonus payments do not appear on your payslip, you may not have access to the level of lending that is a true representation of your income.
How do you Prove Income?
Your Umbrella Company payslips will be required as proof of income to secure a mortgage. At least three months worth of payslips, usually including the most recent three, is typical. Aside from payslips, three months worth of bank statements are also often required by the lender. Their goal is to ensure that you can afford the repayments on your mortgage, so they will take note of outgoings, as well as your income.
If you are contracting as a Limited Company Director, you would need to supply the same proof as other Self-Employed applicants. This may vary slightly between lenders, but standard requirements are your accounts and HMRC tax calculations for the previous two to three years. Although you are potentially a higher earner, this additional level of proof that you need to supply when you apply for a mortgage is to help the lender mitigate some of the risk involved in your probably fluctuating income.
Are Umbrella Companies Affected by IR35?
As your income is treated like a PAYE employee under an Umbrella Company, you are not affected by IR35. Tax and national insurance contributions will already have been taken from your gross income, meaning you are not liable.
What is the importance of specialist Contractor Mortgage Advisers?
Those Mortgage Advisers who specialise in offering contractor-friendly mortgages are most likely to understand the complex nature of your employment, which is instrumental in being able to find a lender who will make efficient use of your income.
Here at Easy Street, we are experienced in assisting a wide variety of mortgage applicants, so whether you trade as Limited Company Director or contract through an Umbrella Company contractors, our brokers know where to look to find a competitive deal that suits your circumstances. Our panel of lenders is made up of both high street and independent lenders, offering more scope for an appropriate mortgage option.
Our goal is to save you the time of contacting multiple lenders independently using the latest technology to assess your circumstances and match you with those lenders who are most likely to help you. This could reduce the chance of you approaching lenders who don't understand the value of your income, and are therefore unable to help you.
Your home may be repossessed if you do not keep up repayments on a mortgage or other debt secured on it.
Our key aims are to fully understand what you are looking to achieve, create a solution tailored to your needs, deliver results through an excellent service and build a relationship for life.