Contractor Mortgage Bad Credit
Expert Mortgage Advisers
Free Initial Consultation
Access to Competitive Rates
Get in touch today to discuss the most suitable mortgage option for you.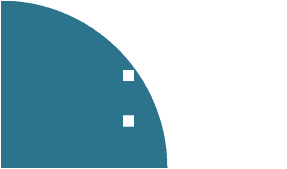 []
keyboard_arrow_leftPrevious
Nextkeyboard_arrow_right
Can I get a Contractor mortgage with bad credit?
As contract workers, the thought of finding a mortgage can be daunting, you will need to provide additional paperwork in order to prove your income. If you find yourself with bad credit too you might be wondering if you have a chance of getting a mortgage, the good news is that you can still access mortgage products with bad credit as a Contractor.
More and more lenders are becoming more open and flexible towards Contractors and understanding their position. As a Contractor with bad credit, you should try to improve your credit score as much as you can before approaching a lender. Bad credit scores could lead to higher rates or charging more interest as you are deemed a high-risk borrower.
It is possible to get a mortgage with a poor credit rating and credit issues; however, it is best to have been a Contractor for at least 12 months before approaching a lender with adverse credit. This is so you can provide proof of income and tax paid on these incomes too.
Why is the deposit amount critical if I have bad credit?
Bad credit could make it slightly more difficult to get a mortgage, however, if you can provide larger deposit lenders are likely to be more flexible. The average deposit is around 10% of the property purchase price, so if you provide a bigger deposit than this then lenders might see less risk.
A mortgage is a big responsibility and you are borrowing a large amount of money, the more money you can put forward to begin with – the better.
What if I am declined for a Contractor mortgage?
Just because one lender says no doesn't mean another wouldn't take you on for a mortgage; you need to ensure you are approaching the correct types of lenders who understand your employment and listen to your credit situation.
You should speak to a Mortgage Broker at Easy Street and see what your options are; they are able to help advise you on the next steps and which lenders you could approach. Lenders will still want to know you can afford the repayments on your mortgage especially if your credit file has marks on too.
How could I improve my chances of getting a Contractor mortgage with bad credit?
There are a number of things you could do to improve your chances of getting accepted for a mortgage. You should begin with sorting out the debts you already owe. You will need to pay them back so it is best to get these on some type of a payment plan in order to boost your credit. Make sure you do not miss repayments and you are aware of when and how much needs to be paid.
As mentioned before, you should try and save up for a bigger deposit. This could mean you get slightly lower rates than someone else with bad credit and only a 10% mortgage deposit. You are trying to show the lender that you can afford the mortgage loan so the bigger the deposit you can provide the more likely they might be to accept your application.
You should check your credit report is accurate and make sure your details are up to date on the Electoral Register. If you see something that doesn't look right you should contact any of the credit companies you have found your score on, such as Experian, and ask them to amend your credit report.
Make sure you have all the documentation you need alongside your application before approaching a lender, this will include your Tax Overviews and Tax Calculations from HMRC.
You should approach a Mortgage Broker and use them to help you approach specialist lenders to explain your situation. If you apply for mortgages and keep on getting declined, this could also have a negative effect on your credit score too.
How could a Mortgage Broker help?
Here at Easy Street we have access to the mortgage market where we can access deals and mortgage rates that are not available through high street lenders. We are also authorised and regulated meaning we are qualified to give the advice you seek. There are plenty of specialist lenders who deal with contractors and bad credit specifically which you could approach depending upon your specific circumstance.
We have a team of expert Mortgage Brokers waiting to tailor advice to you and help you prepare your mortgage application. You will need to provide things such as your Tax Calculations and Tax Overview from HMRC to prove your income and tax paid. We help gather all the documentation you need before approaching a lender that suits your situation.