Expert Mortgage Advisers
Free Initial Consultation
Access to Competitive Rates
Get in touch today to discuss the most suitable mortgage option for you.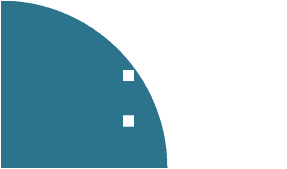 []
keyboard_arrow_leftPrevious
Nextkeyboard_arrow_right
Ian Symmonds, Director of Easy Street and Financial Adviser, based in Surrey, talks us through the role of a mortgage broker.
What is the role of a mortgage broker?
A mortgage broker acts as an intermediary between a borrower and a lender. A good mortgage broker does three key things well:
All of those need to be backed up by excellent service.
What's the difference between going to a mortgage broker versus a high street bank?
Bank advisers work for a bank, whereas brokers work entirely on behalf of their clients, so advice from a broker is more impartial. Banks can only offer their own products, whereas most mortgage brokers can look at the whole of the market so they'll have more options for you.
Most Mortgage Brokers either work for themselves or for small independent companies. Their service has to be excellent because, from a business point of view, they really want those customers to come back and also recommend their family and friends.
What services does a mortgage broker offer?
It's common for estate agents to contact mortgage brokers to verify a buyer's position when they've made an offer. Increasingly, some estate agents want to verify buyers before they actually go and view property.
Brokers will often work closely with solicitors too. Once the offer has been issued, if there are legal conditions that need to be satisfied, sometimes the broker can be called upon to liaise with the lender to make sure those conditions are satisfied quickly, ready for mortgage completion.
Some mortgage advisers are authorised to advise on other areas such as protection and insurance advice. Protection advice covers things like life insurance, critical illness cover and income protection. Insurance advice covers things like buildings insurance, contents insurance and landlord's insurance.
Our services don't just stop with mortgage advice and the Agreement in Principle. We're here to support you from beginning to end. This is particularly helpful for First Time Buyers – we can give you guidance with things like how to put an offer forward to an estate agent, how to choose a solicitor, and answer any other questions that come up.
When should I see a mortgage broker?
Before you get your heart set on that big house move or that two storey extension, it's best to make sure you've got the money to actually make it happen. Some people are concerned about going through the mortgage advice process too early, when they're not quite ready to get an Agreement in Principle. However, we're also here to help give you an indication of whether the scenario you're planning for sounds feasible. We always suggest you make contact as early as possible.
Why is Surrey a popular location to buy property?
In my opinion it's because there's a combination of countryside and quiet, secluded areas and being close enough to London that you can be there within 20 to 40 minutes. It's really popular for commuters. And plus you've got access to the major airports like Gatwick and Heathrow.
Tell us a bit more about Easy Street?
Easy Street was founded in 2007, just before the credit crunch and the financial crisis in 2008 – which was a stroke of genius! We're in our fifteenth year now, with two offices and 15 staff across them. We have an excellent team and most of our business comes from existing clients and referrals.
We're here to save you the time and effort of finding a good mortgage deal. If your circumstances are a little unusual, such as being self-employed, you're in later life, you want to Buy to Let or have bad credit, a broker can be an enormous help in achieving your plans.
Certain areas of the mortgage market are now very specialist. So it's worth asking your broker about the experiences they have within the field that you're looking at, i.e. self-employed, buy to let, professional mortgages, Lifetime mortgages… by putting in an initial call, you'll know where you stand and you can move forward from there.
There is no cost for any initial consultations or enquiries. We will be completely clear with you about our fees and costs, and these only apply once you have made the decision to take out a mortgage.
YOUR HOME MAY BE REPOSSESSED IF YOU DO NOT KEEP UP REPAYMENTS ON YOUR MORTGAGE
What Does A Mortgage Broker Do?
Ian Symmonds, Director of Easy Street and Financial Adviser, talks us through the role of a mortgage broker on the Mortgage & Protection Podcast.